URGENT - NEW TV GAMESHOW LOOKING FOR AMATEUR DETECTIVES
ARE YOU THE NEXT MISS MARPLE?
We are looking for people to take part in a new MURDER MYSTERY gameshow series.
We think YOU might know how to solve the crimes!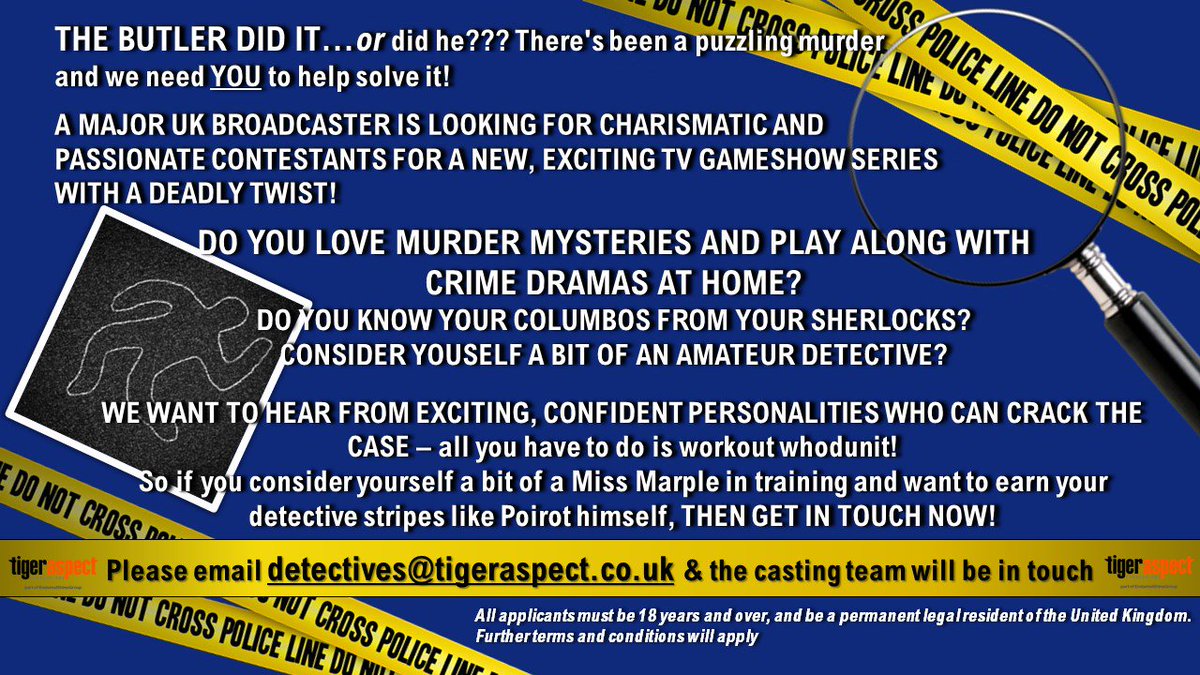 Looking forward to hearing from you, drop us a line at [email protected] ASAP to find out more.
Thanks
Tagged: